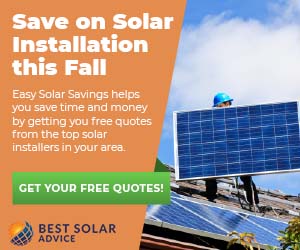 Sunrun
4219 E Broadway Rd #102, Phoenix, AZ 85040, USA
+1 480-565-2783
http://www.sunrun.com/solar-by-state/az/phoenix-arizona-solar/
(5 reviews)
5 Comments
I wouldn't recommend this solar company to my enemy, they lie, cheat and defraud you out of every dime , they do not provide what they promised and you can not get rid of them nor can you sell your house unless the person buying wishes to continue your 20 year contract. They are rude and ruthless and the Arizona corporation commission will back them no matter what. They are being investigated by the FBI for defrauding the federal government, however they have obtained permission to operate in many states. Stay away from them.

First and foremost, my sales representative was extremely knowledgable, had a great personality, and was not pushy at all. The installation process did take some time, but that's to be expected in the construction industry. I think people create a false expectation because they do not see the big picture and carry narrow views and opinions. The hold-ups are very rarely caused by "bad scheduling". Jobs like this require permit, after permit, after inspection, after permit….etc. If they were able to to just slap panels, a converter, and a batter on your house it would take 3-5 days. Anyhow, regarding my bill. I was given proper information about annual rate increase, and my bill is spot on. I was also informed about the auto pay discount at the POINT OF SALE. Listen sales reps, if you even care to read reviews of your own company, do not lie, cheat, or sugar coat anything in your process to get a sale…it will not help you. Disclose EVERYTHING up front, and hone your craft. When you sell this way, you will make 10 fold back on word of mouth referrals, I promise. I keep my air at 72 in the summer time, and my highest APS bill has been 45.00. This is unheard if in Arizona. I'm not sure what everyone's complaints are referring to, but there's no way this company deserves this many bad reviews. Thank you Sun Run, for saving my money. Thank you Cheetah solar, for being completely honest and upfront throughout the sales process. If anyone has questions, feel free to email me.

Worthless company. I would go anywhere else if I could do it all over again. The only reason
I gave them a star is because it wont let me post without it.

We purchased our home over 2 years ago that had a previously installed solar system lease from Sunrun! Their system has now had some kind of short and burnt the side of our home! We have called several times for over a week and keep getting put off! They are telling us October 11th is their earliest service appointment! How can this happen? We don't even know if there is a possibility of our home catching on fire?

One word that sums up this company "FRAUD"! Their salesman lied through his teeth, I kept all the notes of his promises throughout the sales spill. All lies no phone app, payment staying the same, energy savings, and warranties including production guarantee was all fabricated. Once we signed the contract the sales person never returned our calls again. Steer clear of this company.
Comments are closed.